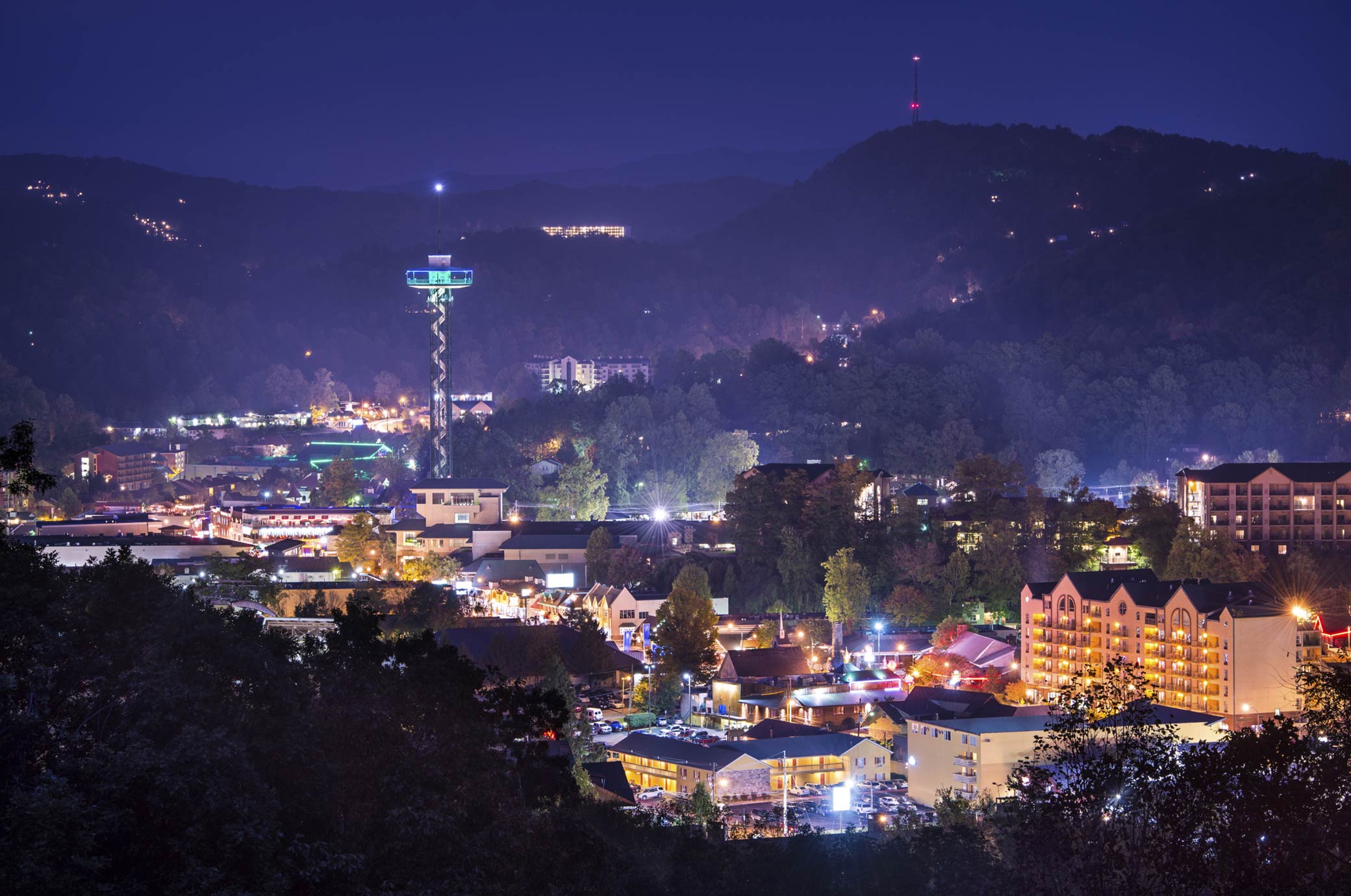 As is expected of a realtor who works throughout the Smoky Mountains region, I am often asked by those with no familiarity or those with limited reference for more information on what makes up the Tennessee Smokies. Questions like "What are all the towns in the Smokies?" and "What does Pigeon Forge have that Gatlinburg doesn't?" and similar. We have several established towns and a handful of unincorporated communities in our area, mostly Sevier County with some of Blount and Cocke Counties making up the rest, and it's fair to say it's not always easy to tell which is which even for those of us who have lived here a long time!
The Tennessee Smokies include Gatlinburg, Pigeon Forge, Sevierville and Townsend with the additional communities of Wears Valley, Pittman Center (incorporated), Kodak, Walland and Seymour. In this post, I'll introduce you to the main towns and provide additional information links to them and the communities.
Gatlinburg
When you think of Smoky Mountain tourism, Gatlinburg and Pigeon Forge are the first cities to come to mind. Gatlinburg usually wins out as the top spot among the two for its heritage, gateway status to the Smoky Mountain National Park, and wealth of resorts and attractions that can't be found anywhere else in the Smokies.
It doesn't have Dollywood, but it does have Ober Gatlinburg (which was the Dollywood of our area before Dolly Parton even started her career), the Ripley's Aquarium of the Smokies, the Anakeesta mountaintop village, the Arrowmont school, and nearly a hundred different attractions and a hundred different eateries within a mile of the highly developed downtown area. On the other side of town is Highway 321 with the Arts and Crafts Community with dozens of shops, some that have been there for generations, still going strong today.
Gatlinburg is a high energy, high-development density city that isn't for everyone, but the right type of person will love it and never want to leave.
Pigeon Forge
The most expansive of the tourism cities in the Tennessee Smokies, Pigeon Forge is Gatlinburg's neighbor separated by a 5-mile stretch of the National Park and has quite a lot of entertainment, restaurants and other opportunities of its own. Pigeon Forge is like Gatlinburg on flat land and much more space to spread out, along with offering more necessary businesses for locals like more grocery stores, repair services, car garages, etc.
Pigeon Forge is home to Dollywood, The Island, the Great Smoky Mountain Wheel, The Titanic Museum, several shopping centers, dozens and dozens of restaurants (some celebrity-endorsed) and special events like the Pigeon Forge Rod Run, Quiltfest, the National Quartet Convention and many others that draw thousands of visitors and locals to attend each year. Pigeon Forge sits in the center of the major Smoky Mountain communities: Gatlinburg, Sevierville and Wears Valley are all within 15 minutes of Pigeon Forge (Wears Valley is a bit further away).
Sevierville
The county seat of Sevier County and the main municipal city of our region, Sevierville is less tourism-oriented and more local business-oriented. Sevierville is typically where those of us who live here go to get routine things done like getting house paint, car titles renewed, see doctors for routine checkups, etc.
The county courthouse and medical district are both in Sevierville, incorporated communities like Wears Valley and Seymour rely on the Sevierville departments for emergency services and, interestingly enough, communities and areas in Sevier County that aren't specifically in any other city default identification to Sevierville (even the 5-mile stretch of National Park between Pigeon Forge and Gatlinburg is technically and legally the city of Sevierville).
Despite its business and historic orientation, Sevierville does offer a plethora of attractions of its own with unique shopping districts like the Five Oaks Tanger Mall, the Bass Pro Shop complex, the Great Smoky Mountain Flea Market, the Smoky Mountain Knife Works and many others. Sevierville offers helicopter tours, unique museums, the largest Buc-ee's in the United States and continues to build on.
Townsend
The "quiet side" of the Smokies, Townsend is considerably further away from Gatlinburg, Pigeon Forge and Sevierville while still unambiguously being a gateway to the Smokies. Townsend is part of Blount County and it is famous for 3 things:
1. being a comparatively less commercial Smoky Mountain experience than Pigeon Forge, Gatlinburg or even Sevierville with greater devotion to the historical side of the area than loud attractions;
2. the Townsend Wye river, which runs concurrent to the single main road of Townsend and into the National Park and is the site of thousands of swimmers and tubers each Summer, and countless locals fishing year-round;
3. the town nearest to Cades Cove, a historical preservation site and National Park attraction that deserves its own blog article (this one may be recommended).
Townsend is generally a great area for retirees who want a slower pace of life and excellent proximity to nature to consider as a retirement residency.
Want to get to know more about our other communities? See these links below:
Wears Valley – https://wearsvalleyvisitorscenter.com/
Pittman Center – https://pittmancentertn.gov/
Kodak – https://en.wikipedia.org/wiki/Kodak,_Tennessee
Walland – https://www.smokymountains.org/explore-the-area/walland/
Seymour – https://www.seymourtn.org/